Posts for tag: tooth wear
By Drs. Schupack & Becker Family Dentistry
September 15, 2021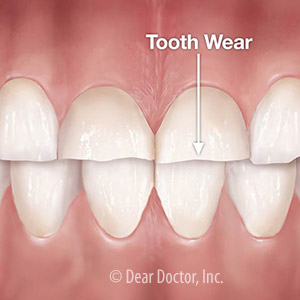 If you do the right things—keep your teeth clean, see the dentist regularly, and eat a "tooth-friendly" diet—you stand a good chance of having healthy teeth and gums later in life. Even so, after eating well over 75,000 meals by age 70, you can expect some wear from all that biting and chewing.
But there's normal wear—and then there's excessive wear, which can be caused by a variety of factors. When it occurs, accelerated wear can increase your risk of dental disease—and your shorter-toothed smile can make you look older than your actual age.
Here are 3 dental problems that can lead to accelerated tooth wear, and what you can do about them.
Tooth decay. This dental disease can severely weaken a tooth's protective enamel surface, which can in turn increase wear. You can minimize your chances of developing tooth decay by brushing and flossing your teeth daily and undergoing regular dental cleanings. And the sooner you receive treatment for any diagnosed decay, the less likely your enamel will suffer significant damage.
Poor bite. Properly aligned teeth mesh well together while biting and chewing, which minimizes wearing. But misalignments put undue stress on teeth that can lead to accelerated wear. By correcting a bite problem through orthodontics, we can properly align teeth so that they interact with each other normally for less wear.
Teeth grinding. This unconscious habit of gnashing or grinding teeth (often during sleep) can produce abnormally high biting forces. Among other adverse outcomes, this can also increase teeth wearing. If you grind your teeth, there are therapeutic methods that could reduce the habit. You can also obtain a custom night guard to reduce biting forces while you sleep.
If you've already experienced excessive dental wear, there are cosmetic options like porcelain veneers or dental bonding that can restore your smile to a more youthful appearance and help protect your teeth. But if you haven't reached that point, you can make sure you don't by taking care of your teeth and gums and seeking prompt dental treatment for problems leading to accelerated wear.
If you would like more information on teeth wear, please contact us or schedule an appointment for a consultation. You can also learn more about this topic by reading the Dear Doctor magazine article "How and Why Teeth Wear."
By Drs. Schupack & Becker Family Dentistry
May 24, 2018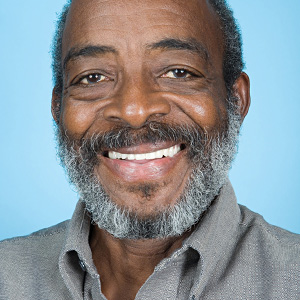 One of the unfortunate aspects of aging is tooth wear. Depending on your diet, years of biting and chewing can cause enamel along the biting surfaces to erode. Your body also can't replace enamel — so when it comes to teeth it's not a question of if, but how much your teeth will wear during your lifetime.
To make matters worse, certain conditions cause tooth wear to accelerate. Teeth softened by acids or tooth decay, for example, erode faster than healthier teeth. So will grinding habits: often fueled by stress, these include chewing on hard items like nails, pencils or bobby pins.
You may also grind your teeth, usually while you sleep. Normal biting and chewing produces pressure of about 13 to 23 pounds per square inch: grinding your teeth at night can well exceed this, even up into the hundreds of pounds.
There are some things we can do to alleviate these issues. For clenching and grinding habits, one primary step is to address stress through counseling or biofeedback therapy. For nighttime teeth grinding we can create a bite guard to wear while you sleep that will prevent your teeth from generating abnormal forces.
Finally, it's important that you take care of your teeth through daily oral hygiene, regular office cleanings and checkups, and a nutritious diet for maintaining strong bones and teeth. Keeping your teeth free from diseases that could compromise your enamel as well as other aspects of your mouth will help them stay as strong as possible.
If you would like more information on slowing the rate of tooth wear as you age, please contact us or schedule an appointment for a consultation. You can also learn more about this topic by reading the Dear Doctor magazine article "How and Why Teeth Wear."