Posts for: January, 2021
By Drs. Schupack & Becker Family Dentistry
January 18, 2021

If you're intrigued by the strange and bizarre, here's one to pique your interest: geographic tongue. It's a rare condition that causes the appearance of red patches on the tongue surface, surrounded by grayish-white borders, and which look a lot like continents on a map (hence the name). But although it may look odd, geographic tongue won't harm your health.
The condition is also known as benign migratory glossitis, so named because it's not cancerous and the patches seem to move or "migrate" around the tongue surface. The most common causes are thought to be stress or hormonal disruptions in those predisposed to the condition. Many researchers believe zinc or vitamin B deficiencies in the body contribute to its occurrence. It also seems more prevalent among non-smokers and pregnant women, as well as occurring as a family trait.
The red patches are created by the temporary disappearance of some of the papillae, tiny bumps on the tongue's top surface. The patches can abruptly appear during a flareup and then disappear just as suddenly. But as "angry" as the patches may look, geographic tongue is not considered a health danger. It isn't normally painful, although people can experience stinging or numbing sensations emanating from the patches that can be mildly uncomfortable.
Because it's also rare, you're not likely to encounter it personally. But if you or a loved one does begin to notice red patches on the tongue, there are a few things you can do to lessen any accompanying irritation. For one, cut out foods like tomatoes, citrus fruits, eggplant, mint or highly spicy or acidic foods, all of which have been known to increase discomfort. You might also avoid astringents like alcohol or mouthwashes that likewise irritate the patches when they occur.
Although geographic tongue can't be cured, your dentist can help you manage symptoms when they arise with the help of prescribed anesthetic mouthwashes, antihistamines or steroid lozenges. These not only can help lower any discomfort or irritations, they may also lessen the duration of a flareup.
For the most part, geographic tongue usually causes more embarrassment than physical discomfort. But with a little help from your dentist, you can keep it to a minimum. Geographic tongue may be odd, but it's nothing to worry about.
If you would like more information on geographic tongue, please contact us or schedule an appointment for a consultation. You can also learn more about this topic by reading the Dear Doctor magazine article "Geographic Tongue: No Cause For Alarm."
By Drs. Schupack & Becker Family Dentistry
January 08, 2021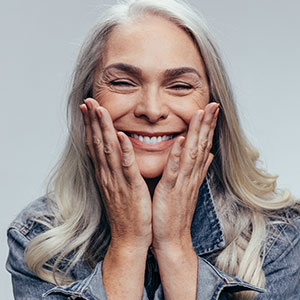 In looking at options to replace your missing teeth, you might have heard others rave about dental implants. You're almost sold on this innovative restoration method—but you're a little skittish about the upfront cost.
Here are 3 reasons why getting dental implants to restore your missing teeth is a sound investment.
A solid long-term solution. Based on findings from over 3 million implant installations over the last forty years, more than 95% of implants continue to successfully function after ten years—and many are on track to last decades. That's something that can't be said for other forms of restoration. An implant's large upfront cost could in fact even out over the long-term and ultimately cost less than other restorations that may need to be replaced sooner.
A benefit to bone health. One of the more negative consequences of missing teeth is ongoing bone loss, a process that can continue to occur even when teeth are replaced by dentures or bridges. But bone cells readily grow and adhere to the titanium metal implant imbedded in the bone, slowing or even stopping continuing bone loss. If for no other reason, their positive impact on bone health is a top reason for choosing implants.
A range of choices. Replacing multiple missing teeth individually with dental implants can be quite expensive. But individual tooth replacement is only one of the ways implants could benefit you. It's possible to place just a handful of implants along the jaw to support other types of restorations like bridges and partial or full dentures. Not only is this cost-effective, but the implant-supported restoration may be more stable and secure. And these implants may also contribute to bone health.
But before you make your decision, visit us for a complete dental examination. We'll assess if your dental condition makes you a good candidate for implants, and then provide you more information on the process and costs.
If you would like more information on dental implants, please contact us or schedule an appointment for a consultation. You can also learn more about this topic by reading the Dear Doctor magazine article "Dental Implants 101."