Schupack Family Dentistry
850 N Main Street Ext
Wallingford, CT 06492
(203) 269-4249
Find answers and other helpful dental topics in our digital library.
Posts for: June, 2019
By Drs. Schupack & Becker Family Dentistry
June 18, 2019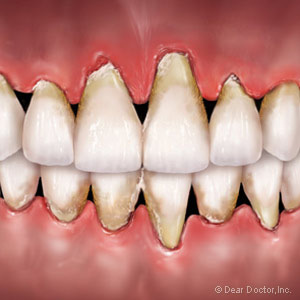 If you ever get out of the habit of daily brushing and flossing, you're setting yourself up for dental disease. Neglecting oral hygiene allows bacterial plaque to build up on tooth surfaces, which can give rise to aggressive gum infections known collectively as periodontal (gum) disease.
Gum disease may first manifest itself as gingivitis, an inflammation of the outer gum tissues around teeth. Resuming hygiene habits could help reduce the infection if it's detected early enough. If the infection has spread deeper below the gum line, though, brushing and flossing won't be able to reach and remove the offending plaque — you'll need our help with that.
The objective of any such treatment is the same as your daily brushing and flossing — remove plaque as well as hardened deposits (calculus) that cause disease. The most basic technique is called scaling in which we use specialized hand instruments (scalers) or ultrasonic equipment to loosen and remove the plaque and calculus from all tooth and gum surfaces.
For deeper plaque, we may need to use a technique called root planing. As its name implies, we use equipment similar to scalers to shave or "plane" plaque, calculus, bacteria or other toxins from the roots that have become ingrained in their surfaces.
These procedures are often carried out with local anesthesia to ensure patient comfort and allow us to be as meticulous as possible with plaque and calculus removal. It's imperative that we remove as much plaque and calculus as possible, and which often involves more than one session. This is because as the gum tissues become less inflamed it allows us to access more plaque-infested areas during subsequent sessions.
Hopefully, these techniques will arrest the infection and restore good health to gum tissues. It's then important for you to recommit and follow through on a renewed daily hygiene regimen to reduce the chances of re-infection that could lead to more serious problems and potential tooth loss.
If you would like more information on treating periodontal (gum) disease, please contact us or schedule an appointment for a consultation. You can also learn more about this topic by reading the Dear Doctor magazine article "Root Planing."
By Drs. Schupack & Becker Family Dentistry
June 08, 2019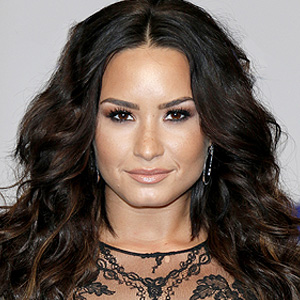 Singer and actor Demi Lovato has a new claim to fame: formidable martial artist. When she is not in the recording studio, on stage or in front of the camera, Lovato can often be found keeping in shape at Jay Glazer's Hollywood (California) gym. Glazer, who is best known as a sports journalist, also runs conditioning programs for professional athletes and celebrities based on mixed martial arts. On March 6, Glazer got more than he bargained for when 5'3" Lovato stepped into the ring and knocked out his front tooth.
Glazer reportedly used super glue to put his tooth back together. Not a good idea! While it may not be convenient to drop everything and get to the dental office, it takes an expert to safely treat a damaged tooth. If you glue a broken tooth, you risk having to undergo major work to correct your temporary fix—it's no easy task to "unglue" a tooth, and the chemicals in the glue may damage living tooth tissue as well as the surrounding gum and bone.
Would you know what to do in a dental emergency? Here are some guidelines:
If you chip a tooth, save the missing piece if possible. We may be able to reattach it.
If your tooth is cracked, rinse your mouth with warm water, but don't wiggle the tooth around or bite down on it. If it's bleeding, hold clean gauze to the area and call our office.
If your tooth is knocked loose or is pushed deeper into the socket, don't force the tooth back into position on your own. Immediate attention is very important.
If your tooth is knocked out, there's a chance it can be reattached. Pick up the tooth while being careful not to touch the root. Then rinse it off and have either someone place into its socket, or place it against the inside of your cheek or in a glass of milk. Please call the office immediately or go to a hospital.
What's the best thing to do in an emergency? Call us right away, and DON'T super glue your tooth! You can prevent worse problems by letting a professional handle any dental issues. And if you've been living with a chipped, broken or missing tooth, call us to schedule an appointment for a consultation—there are several perfectly safe ways to restore your smile. Meanwhile, if you practice martial arts to keep in shape, think twice before getting into the ring with Demi Lovato!
To learn more, read the Dear Doctor articles "Trauma & Nerve Damage to Teeth" and "Saving New Permanent Teeth After Injury."