Posts for tag: toothpaste
By Drs. Schupack & Becker Family Dentistry
September 21, 2018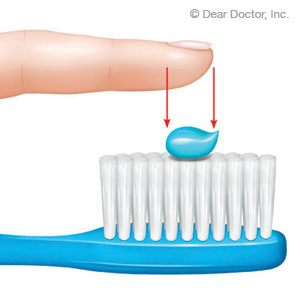 Since the 1950s fluoride has played an important role in the fight against tooth decay as an additive to hygiene products and many public water supplies. But although a proven cavity fighter, some have questioned its safety over the years.
To date, though, the only substantiated health risk from fluoride use is a condition known as enamel fluorosis, which occurs when too much fluoride is ingested during early tooth development as the mineral embeds in the tooth structure. Fluorosis can cause changes in the enamel's appearance, ranging from barely noticeable white streaking to darker visible staining and a pitted texture.
Fluorosis is primarily a cosmetic problem and not a serious health issue. The staining on otherwise sound teeth, however, is permanent and more severe cases may require extensive bleaching treatment to improve appearance. The best strategy is to prevent fluorosis by monitoring and limiting your child's fluoride intake, until about age 9.
Tooth decay is a more serious condition than fluorosis so we're not advocating you eliminate fluoride but that you keep your family's intake within safe levels. The first step is to determine just how much that intake is now, particularly if you drink fluoridated water. If you have public water, you may be able to find its fluoridation level online at apps.nccd.cdc.gov or call the utility directly.
You should also be careful about the amount of toothpaste your child uses to brush their teeth. Children under two need only a trace (a "smear") on the brush, and children between the ages of 2 and 6 a pea-sized amount. And, they should brush no more than twice a day.
Another possible concern is infant formula, especially mixable powder. While the formula itself doesn't contain fluoride, water mixed with it may. If you live in an area with increased fluorosis risk, consider breast-feeding (breast milk has little fluoride), using ready-to-feed formula, or mixing powdered formula with bottled water labeled "de-ionized," "purified," "demineralized" or "distilled."
We'll be glad to help assess your family's current fluoride intake and advise you on making adjustments to bring it into normal ranges. Taking in the right amount of fluoride assures you and your children receive the most benefit and protection from it, while avoiding future smile problems.
If you would like more information on managing your family's fluoride intake, please contact us today to schedule an appointment for a consultation. You can also learn more about this topic by reading the Dear Doctor magazine article "Tooth Development and Infant Formula."
By Drs. Schupack & Becker Family Dentistry
December 10, 2016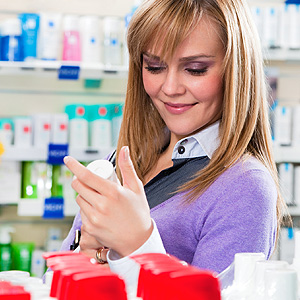 The American marketplace usually offers us plenty of buying choices — sometimes it seems too many. A case in point: the toothpaste aisle at your local supermarket.
It can be a bit overwhelming with all the razzle-dazzle packaging and exciting claims of "Whiter Teeth!" or "Fresher Breath!" But toothpaste really isn't that complicated, if you keep in mind its primary goal: to help you with your toothbrush remove disease-causing plaque from teeth surfaces.
And the vast majority can, thanks to ingredients you'll find in just about every brand. All toothpastes, for example, contain some form of abrasive material that boosts the mechanical action of brushing to remove plaque. This isn't new: the ancient Egyptians used ox-hoof ashes, burnt eggshells and pumice as abrasives. Today you'll find hydrated silica (originating from sand), hydrated alumina or calcium carbonate as abrasives on the ingredient list.
You also need some form of detergent to help loosen and break down substances that won't dissolve in water. Toothpaste detergent is much milder than that which you use on your dishes. The most common is sodium lauryl sulfate, a foaming agent found in shampoo and other beauty products. It's been used safely for half a century in toothpaste, although it can irritate the inner linings of some people's mouths. If this is a problem for you, you should look for toothpaste with a different detergent.
There is also a myriad of other ingredients, including binders, humectants (which help the toothpaste retain moisture) and flavorings. You may also find bleaching agents that help brighten your teeth, although they may not be strong enough to remove deep staining, something we would need to help you with.
And let's not forget one other frequent ingredient: fluoride. This natural chemical strengthens enamel and helps fight tooth decay as part of a disease prevention strategy. It's perhaps the most valuable ingredient you'll find in toothpaste, so make sure it's in your chosen brand.
If you want to simplify your decision, choose toothpaste with the seal of acceptance from the American Dental Association. The seal indicates the claims of the toothpaste manufacturer have been independently verified. You can trust those brands to help keep your teeth clean and free from disease. In the end, that's really what you want from your toothpaste.
If you would like more information on the right toothpaste for you, please contact us or schedule an appointment for a consultation. You can also learn more about this topic by reading the Dear Doctor magazine article "Toothpaste: What's in it?"