Schupack Family Dentistry
850 N Main Street Ext
Wallingford, CT 06492
(203) 269-4249
Find answers and other helpful dental topics in our digital library.
Posts for tag: pediatric dentistry
By Drs. Schupack & Becker Family Dentistry
August 31, 2017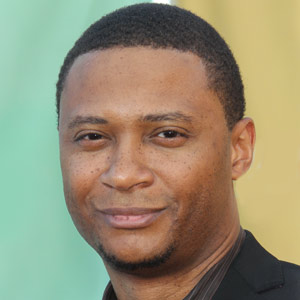 Cavities can happen even before a baby has his first piece of candy. This was the difficult lesson actor David Ramsey of the TV shows Arrow and Dexter learned when his son DJ's teeth were first emerging.
"His first teeth came in weak," Ramsey recalled in a recent interview. "They had brown spots on them and they were brittle." Those brown spots, he said, quickly turned into cavities. How did this happen?
Ramsey said DJ's dentist suspected it had to do with the child's feedings — not what he was being fed but how. DJ was often nursed to sleep, "so there were pools of breast milk that he could go to sleep with in his mouth," Ramsey explained.
While breastfeeding offers an infant many health benefits, problems can occur when the natural sugars in breast milk are left in contact with teeth for long periods.  Sugar feeds decay-causing oral bacteria, and these bacteria in turn release tooth-eroding acids. The softer teeth of a young child are particularly vulnerable to these acids; the end result can be tooth decay.
This condition, technically known as "early child caries," is referred to in laymen's terms as "baby bottle tooth decay." However, it can result from nighttime feedings by bottle or breast. The best way to prevent this problem is to avoid nursing babies to sleep at night once they reach the teething stage; a bottle-fed baby should not be allowed to fall asleep with anything but water in their bottle or "sippy cup."
Here are some other basics of infant dental care that every parent should know:
Wipe your baby's newly emerging teeth with a clean, moist washcloth after feedings.
Brush teeth that have completely grown in with a soft-bristled, child-size toothbrush and a smear of fluoride toothpaste no bigger than a grain of rice.
Start regular dental checkups by the first birthday.
Fortunately, Ramsey reports that his son is doing very well after an extended period of professional dental treatments and parental vigilance.
"It took a number of months, but his teeth are much, much better," he said. "Right now we're still helping him and we're still really on top of the teeth situation."
If you would like more information on dental care for babies and toddlers, please contact us or schedule an appointment for a consultation. You can also learn more by reading the Dear Doctor magazine articles "The Age One Dental Visit" and "Dentistry & Oral Health for Children."
By Drs. Schupack & Becker Family Dentistry
November 15, 2013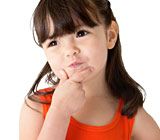 If you think cavities are an inevitable part of childhood, think again; tooth decay, which is actually an infectious disease caused by bacteria, is completely preventable. This is a good thing, because tooth decay can be painful and interfere with a child's ability to eat, speak, and focus in school. Parents have a big role to play in helping their children's teeth stay healthy. Here are some things you can do:
Establish an oral hygiene routine. Good oral hygiene practices should start as soon as the first tooth appears. An infant's teeth should be wiped with a clean, damp washcloth each day. Starting at age 2, a brushing routine should be established using a soft-bristled, child-sized brush and just a smear of fluoride toothpaste. Children need help brushing until around age 6, when they have the dexterity to take over the job themselves — and learn to floss.
Limit sugary drinks and snacks. Sugar is the favorite food of decay-causing oral bacteria. In the process of breaking down that sugar, the bacteria produce tooth-eroding acid. Too much exposure to this acid will leave a small hole, or cavity, in the tooth and create an entry point for the bacteria to reach deeper inside the tooth. Beverages that are sugary AND acidic, such as sodas and sports drinks, are particularly harmful.
Make sure your child sees the dentist regularly. Routine exams and cleanings are a must for good oral health. Even if your child is doing a good job maintaining an oral hygiene routine, there are places where bacterial plaque can build up beyond the reach of a toothbrush and floss. These areas require professional attention. We can also give your child an in-office fluoride treatment to strengthen enamel and reverse very early decay. In some cases, we will recommend dental sealants to smooth out the little grooves in a child's back teeth. This is a quick and easy in-office procedure that will keep out food debris and bacteria for years. And, of course, we can monitor your child's dental development.
If you have any questions about tooth decay or the development of your child's teeth, please contact us or schedule an appointment for a consultation. You can also learn more by reading the Dear Doctor magazine articles "Dentistry & Oral Health for Children" and "How to Help Your Child Develop the Best Habits for Oral Health."
By Drs. Schupack & Becker Family Dentistry
October 15, 2013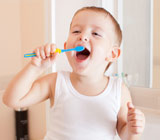 Caring for a young child can be overwhelming at times. Sometimes, it may feel like you can't read enough books to learn the correct way to do everything from potty training to feeding. It's also important to teach your child healthcare habits during these crucial years, so that they continue these habits for a lifetime!
Here are a few simple ways you can help your child to institute lifetime oral care habits.
DO: Encourage your Child to Brush Every Day with Fluoride Toothpaste. Fluoride will help make your child's teeth more resistant to tooth decay. You should use a thin smear of fluoride toothpaste for children under age two and a pea-sized amount for older children. At age two, you can also begin empowering your child to brush, but make sure that you supervise and finish the job. Your child will probably need your help until around the age of six.
DON'T: Share your Germs. Did you know that children are not born with the bacteria that cause tooth decay? In fact, the bacteria are transmitted to them from adults! You should never share a cup or spoon with your child. Also, next time you kiss your child, kiss him or her on the cheeks instead of the lips. Believe it or not, you can transmit harmful bacteria through this quick little kiss.
DO: Limit your Child's Sugar Intake. When your child consumes sugar, the bacteria use the sugar to produce acids that dissolve tooth enamel, eventually leading to tooth decay. Saliva can neutralize those acids, but it needs enough time, 30 to 60 minutes, to work its magic. That is why it is important to limit sugar intake between meals.
DON'T: Give Your Child a Bottle at Night. Juice, milk and even breast milk contain sugars that promote tooth decay, in particular during sleep, when less saliva is being produced. So, though it may be tempting, do not let your child go to bed with a bottle.
DO: Take your Child to the Dentist Early. The American Academy of Pediatric Dentistry recommends that all children have their first dental visit by the age of one. Your toddler will benefit from regular dental visits, because we will monitor tooth decay, correct brushing techniques and also, most importantly, ensure that he or she is comfortable in the dental chair.
DON'T: Allow your Child to Suck His or Her Thumb Past Age Three. Thumb sucking for comfort is a very normal behavior for babies and toddlers. However, if your child constantly sucks his or her thumb past the age of three, it can affect teeth alignment and jaw development.
If you would like more information about oral care for your child, please contact us or schedule an appointment for a consultation. You can also learn more by reading the Dear Doctor magazine article "Dentistry and Oral Health for Children."