Schupack Family Dentistry
850 N Main Street Ext
Wallingford, CT 06492
(203) 269-4249
Find answers and other helpful dental topics in our digital library.
Posts for tag: gum disease
By Drs. Schupack & Becker Family Dentistry
September 11, 2018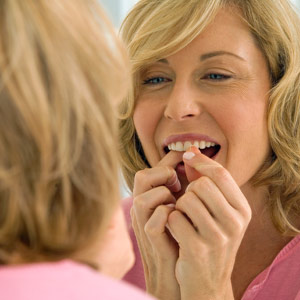 Nearly half of all Americans have some form of periodontal (gum) disease. Without proper daily hygiene and treatment, this aggressive disease can ultimately cause tooth loss. It also appears the effects of gum disease reach beyond the mouth, as researchers have found relationships between it and other systemic diseases.
Inflammation, the body's response to infection, is at the center of these relationships. In the case of gum disease, periodontal tissues become inflamed as the body attempts to isolate and fight the infection. If the inflammation becomes chronic, however, it will begin to damage gum tissues.
Inflammation is also a major feature of diabetes, a condition in which the pancreas doesn't produce enough insulin. Without enough of this hormone that transforms sugar into usable energy for the body, the sugar accumulates in the blood stream; as a result, the patient becomes more susceptible to an exaggerated inflammatory response when the body encounters an infection. This is especially true for periodontal infections: the resulting inflammation can be greater and harder to control in diabetic patients. What's more, uncontrolled gum disease may worsen their blood sugar levels.
Although not as prominent as with diabetes, cardiovascular disease also seems to share a connection with gum disease. This collection of chronic conditions like high blood pressure or restricted blood vessel flow raises the risk of heart attack or stroke. Like gum disease, inflammation is a major component in the progression of cardiovascular disease — in fact, both diseases leave similar chemical "markers" in the blood that indicate their early development.
Ongoing research has also produced some promising treatment findings for both gum disease and inflammatory diseases, which also include osteoporosis, respiratory disease and rheumatoid arthritis. We're now finding in many cases that treating one side of the disease connection can have positive effects on the other side. For example, diabetics who receive professional treatment for gum disease may see better blood sugar control.
With this in mind, the best approach is to practice effective, daily oral hygiene to reduce the risk of gum disease, coupled with regular office cleanings and checkups. Not only will this help you maintain optimum oral health, it may also contribute to better management of other conditions you may have.
If you would like more information on the relationship between periodontal (gum) disease and other diseases, please contact us or schedule an appointment for a consultation. You can also learn more about this topic by reading the Dear Doctor magazine article "Good Oral Health Leads to Better Health Overall."
By Drs. Schupack & Becker Family Dentistry
September 15, 2017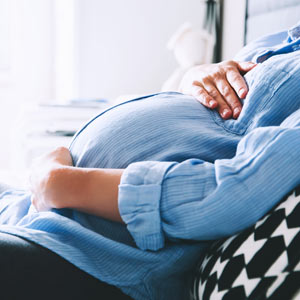 Learning you're pregnant can be a joyous moment. But it also means life is about to change as you focus on protecting you and your child from anything that endangers your health.
Because of these new concerns you might even hesitate about receiving dental care, especially involving anesthesia. But several medical organizations representing doctors, OB-GYN physicians and dentists wholeheartedly recommend continuing regular dental visits during pregnancy.
In fact, you should continue them because you're pregnant: physical and hormonal changes during pregnancy could increase your risk of dental disease.
For, example, your consumption of carbohydrates (like sugar) could increase, which in turn increases your risk of tooth decay. You'll also need to be more concerned about dental plaque, a thin bacterial film on your teeth that can cause disease. Hormonal changes during pregnancy may make you more sensitive to plaque, and thus more susceptible to disease — especially periodontal (gum) disease.
In fact, a specific form of gum disease called pregnancy gingivitis affects around 40% of expectant women at some point in their pregnancy. And if you already have gum disease, pregnancy could worsen it. Left untreated the disease could develop into more severe periodontitis, which may significantly damage your teeth's support structures far below the gum line, leading to bone loss, which could result in the eventual loss of your teeth. Daily brushing and flossing, regular cleanings and checkups and, if your dentist prescribes it, antibacterial mouth rinses can help you stay ahead of it.
But what about other procedures while you're pregnant? It may be best to wait on elective treatments for cosmetic purposes until after the baby is born. But some situations like deep tooth decay that could require a root canal treatment may become too serious to postpone.
Fortunately, several studies have shown it's safe for pregnant women to undergo many dental procedures including tooth fillings or extractions. And receiving local anesthesia doesn't appear to pose a danger either.
The important thing is to remain diligent with your own personal hygiene — brushing and flossing — and making other healthy choices like eating a nutritious diet. And be sure to let your dentist know about your pregnancy to help guide your dental treatment over the next few months.
If you would like more information on taking care of your teeth and gums during pregnancy, please contact us or schedule an appointment for a consultation.
By Drs. Schupack & Becker Family Dentistry
September 22, 2015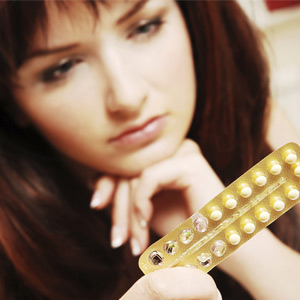 One of the health issues pregnant women should be concerned about is a higher risk of periodontal (gum) disease. But you don't have to be pregnant to have an increased risk — you also may be more susceptible to dental disease if you're taking certain birth control pills.
Gum disease is a bacterial infection caused by plaque, food debris that builds up on tooth and gum surfaces due to poor oral hygiene. If left untreated gum disease can eventually lead to the breakdown of connective gum tissue and cause tooth loss.
Pregnant women are at greater risk because of an increased level of female hormones (estrogen) in their blood stream. This causes a change in the blood vessels that supply the gums, making them more susceptible to the effects of bacteria. A number of birth control options also increase estrogen levels, causing much of the same effect. To heighten the effect, you may also have a predisposition toward gum disease by your genetics or a high stress level.
There are some things you can do, however, to help lower your risk if you're taking birth control medication. First and foremost, practice a consistent, daily habit of brushing and flossing. If you're unsure if your technique is effective, we can provide guidance and training to make sure you're performing these tasks properly. You should also visit us at least twice a year for office cleanings and checkups: no matter how effective you are with brushing and flossing, plaque can still accumulate in hard to reach places and form hardened deposits known as calculus.
You should also be on the lookout for signs of disease like gum redness, swelling or bleeding. If you see any of these signs, contact us as soon as possible for a thorough examination. As with many other issues involving health, the sooner we begin treatment for gum disease the better your chances of stopping it before it does too much harm.
If you would like more information on the relationship between gum disease and pregnancy or birth control, please contact us or schedule an appointment for a consultation. You can also learn more about this topic by reading the Dear Doctor magazine article "Pregnancy & Birth Control."