Posts for tag: antibiotics
By Drs. Schupack & Becker Family Dentistry
July 02, 2020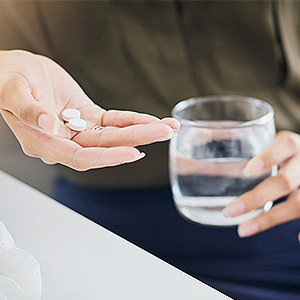 Like the rest of healthcare, antibiotics have transformed dentistry. Advanced oral infections that once eluded successful treatment are routinely stopped with the use of these "wonder drugs." But their overuse over the years has given rise to dangerous "superbugs" resistant to many antibiotics.
Antibiotics are one of the 20th Century's most significant healthcare achievements. Drugs like penicillin played a major role ending the global threat of tuberculosis, cholera and bacterial meningitis. Over the last few decades, more antibiotics have been developed to defend against an even wider array of bacterial dangers.
But along the way doctors and dentists began prescribing antibiotics for all manner of illnesses including viral infections like colds or flu for which they're less effective. They've also been increasingly used as a preventive measure, including inclusion in animal feed to fight disease.
But our tiny biological nemeses are adaptable. As bacterial strains come in contact with greater amounts of antibiotics, individual bacterium that survive transmit their resistance to subsequent generations. This can produce new strains like Staphylococcus aureus (MRSA) that are resistant to methicillin and other common antibiotics that once contained them.
There's deep concern that these new resistant strains, often recent incarnations of old diseases once thought defeated, will lead to higher rates of sickness and death. Increasing resistance could also make common procedures like those performed by dentists and oral surgeons, much riskier to undertake.
To combat this, pharmaceutical companies are racing to create new drugs to compensate. Recently, they've received an encouraging sign of hope in this battle from an unlikely source: viruses. Researchers in Tel Aviv, Israel have discovered an antagonistic protein to bacteria among a group of viruses called bacteriophages. The protein, injected into a bacterium, commandeers the cell's DNA function to aid virus reproduction, which kills the host.
In the words of one researcher, this makes these particular "enemy of our enemy" viruses our "friend." Although the discovery is still a long way from practical use in antibiotics, harnessing it in future drug versions could help pack a greater punch against resistant bacteria.
In the meantime, providers and patients alike must practice and advocate for stricter protocols regarding the use of antibiotics. The viability of tomorrow's healthcare is on the line.
If you would like more information on the use of antibiotics in dentistry, please contact us or schedule an appointment for a consultation.
By Drs. Schupack & Becker Family Dentistry
December 07, 2017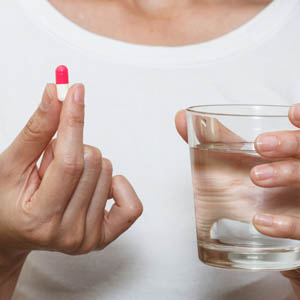 Dental implants are considered today's premier method for restoring missing teeth. Obtaining an implant, though, is often a long process and the implants themselves must be surgically placed within the jaw bone. Nothing to worry about, though: implant surgery is a minor to moderate procedure akin to a surgical tooth extraction.
Still like any surgery, this procedure does involve cutting into the soft tissues of the gums and could allow oral bacteria to enter the bloodstream. While most bacteria in the mouth are harmless (and even beneficial) a few strains can cause disease. For some people, especially those with certain heart conditions or joint replacements, this could potentially cause serious issues in other parts of their body that might be highly susceptible to infection.
To guard against this, it's been a long-standing practice in dentistry to prescribe antibiotics to certain high risk patients before a procedure. Although this departs from the normal use of antibiotics for already occurring infections, due to the circumstances this has been deemed an acceptable measure to prevent disease.
In the past, the categories of patients for which preventive antibiotics were appropriate had been more extensive. In recent years, though, both the American Dental Association and the American Heart Association have adjusted their recommendations. Today, your dental provider may recommend antibiotic pre-treatment if you have a prosthetic (artificial) heart valve, a history of infective endocarditis (inflammation of the inner linings of the heart), a heart transplant or certain congenital heart conditions.
While physicians may still recommend premedication with antibiotics for patients with joint replacements, it's not as blanket a standard as it might once have been. It's now only recommended for certain cases, such as patients who've received a prosthetic joint within the last two years.
There's still an ongoing debate about the effectiveness of antibiotic pre-medication. However, there's evidence medicating before procedures with antibiotics can be beneficial in avoiding infection. If you fall into one of the categories just mentioned or are concerned about infection, feel free to discuss with your dentist if using antibiotics before your implant surgery is wise move for you.
If you would like more information on antibiotic treatment before oral surgery, please contact us or schedule an appointment for a consultation. You can also learn more about this topic by reading the Dear Doctor magazine article "Implants & Antibiotics: Lowering Risk of Implant Failure."