Posts for: June, 2021
By Drs. Schupack & Becker Family Dentistry
June 17, 2021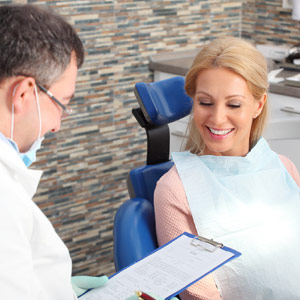 In an ideal world, your family's dental needs would mesh seamlessly with the family budget. Alas, it's not always that way, and it can often be a head scratcher figuring out how to pay for needed dental work.
You can reduce treatment costs with dental insurance, which could conceivably cut your bill in half. But dental policies often have payment caps and coverage limitations on materials and procedures. And unless someone else like an employer is paying for it, you'll have to subtract the premiums you're paying from any benefits you receive to reveal what you're actually saving.
Even with dental insurance, you can still have a remaining balance that exceeds what you can pay outright. You may be able to work out a payment plan with the dentist for extended treatments like braces, but this might not be possible in other cases.
That leaves financing what you owe with loans or credit cards. For the latter, it's highly likely your dentist accepts major credit cards. But since many cards charge high interest rates, you could pay a hefty premium on top of your treatment charges the more you extend your payments on a revolving account over time.
Your dentist may also participate with a healthcare credit card. Although similar to a regular credit card, it only pays for healthcare costs like dental fees. Interest rates may also be high like regular cards, but some healthcare cards offer promotional periods for paying a balance over a designated time for little to no interest. But late payments and overextending the promotional period could nullify this discount.
You might save more on interest with a loan that has a fixed interest rate and payment schedule rather than a credit card with revolving interest (although credit cards may be more suitable for smaller expenditures while a fixed loan works better for larger one-time charges). One in particular is a healthcare installment loan program, one of which your dentist might be able to recommend, which is often ideal for paying dental costs.
Paying for your family's needed dental care can be financially difficult. But you do have options—and your dentist may be able to assist you in making the right choice.
If you would like more information on managing your dental care costs, please contact us or schedule an appointment for a consultation.
By Drs. Schupack & Becker Family Dentistry
June 07, 2021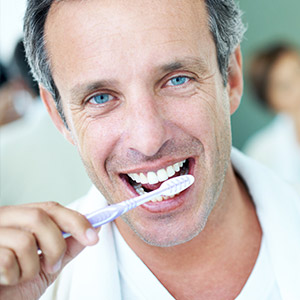 Your teeth can take decades of daily biting and chewing and not miss a beat. But they do have a nemesis, dental disease, which can easily get the upper hand. As a result, millions of people lose teeth each year to tooth decay and periodontal (gum) disease.
But while both the living tissue that makes up teeth and gums are susceptible to bacterial attack, the non-living materials in a life-like dental implant are impervious to disease. That being the case, you would think your implants wouldn't need as much hygiene as your other teeth.
But they still do. True, implants in themselves aren't affected by infection, but the bone and other tissues that support them can become diseased. This often happens with advanced cases of gum disease.
There is, in fact, a particular form of gum infection associated with implants called peri-implantitis ("peri"—around; "it is"—inflammation), which occurs in the gums around an implant. Once it starts, peri-implantitis can advance at a rapid pace.
This is because implants don't have the gum attachment of real teeth, which can fight and slow the advance of a gum infection. Because an implant doesn't have this attachment, any infection around it continues virtually unimpeded. If the bone supporting an implant becomes infected, it can weaken to the point that the implant fails.
But this dire scenario can be avoided with continuing hygiene and maintenance of the gum tissues surrounding the implant. You should brush and floss every day around implants to remove dental plaque, the bacterial film most responsible for dental disease, just as you do with natural teeth.
It's also important to keep up regular dental visits for cleanings to remove lingering plaque and tartar (hardened plaque). Your dentist may also notice and clean away any residual cement from the restoration, which can also cause gum inflammation.
And, you should promptly see your dentist if you notice any telltale signs of a gum infection, such as swelling, redness or bleeding, especially around implants. The quicker we diagnose and treat a case of gum disease, particularly peri-implantitis, the less likely it will endanger your implant.
If you would like more information on maintaining dental implant restorations, please contact us or schedule an appointment for a consultation.