Posts for: October, 2020
By Drs. Schupack & Becker Family Dentistry
October 20, 2020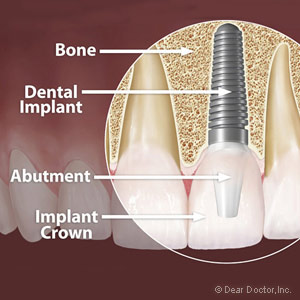 What happens when you lose a tooth? In the short-run, it can certainly undermine your appearance and ability to efficiently chew and digest food. But a chain of events could also be set in motion that may cause the most harm to your appearance and health—and it all has to do with bone loss.
Our bones aren't just rigid structures providing a frame for our bodies. They're living tissue with other purposes like producing blood cells and regulating the endocrine system. Bone tissue is constantly replenishing itself as older cells die and newer ones take their place.
In the jawbone, the pressure generated by the teeth while biting and chewing travels through the roots to stimulate the growth of new bone. If a tooth goes missing, however, the bone around the tooth also loses this growth stimulus.
This can cause normal bone growth to slow so that dying bone cells aren't sufficiently replaced. The bone may then diminish at an alarming rate—a decrease in width of about 25% in the first year after a tooth loss and several millimeters in height after only a few years.
This bone loss can continue to advance, especially if multiple teeth are lost, until the jaw structure as a whole loses significant height. The bite may then collapse, forcing the front teeth to push forward. In this state, a person may not be able to adequately bite or chew food. It can also damage their appearance—their smile suffers, of course, but their entire face may also appear shrunken.
You may be able to avoid this scenario if you replace missing teeth with dental implants. In addition to their life-likeness and durability, implants can also stop or slow bone loss. This is because titanium, the principle metal used in an implant, has a strong affinity with bone: Bone cells readily grow and attach to the titanium surface and foster new growth.
But don't wait: Bone loss could eventually extend beyond what an implant can accommodate—you may then need grafting to build up the bone or consider a different type of restoration. So, speak with your dentist as soon as possible about an implant restoration for a lost tooth to help avoid significant bone loss.
If you would like more information on how tooth loss can affect your life, please contact us or schedule an appointment for a consultation. You can also learn more about this topic by reading the Dear Doctor magazine article "The Hidden Consequences of Losing Teeth."
By Drs. Schupack & Becker Family Dentistry
October 10, 2020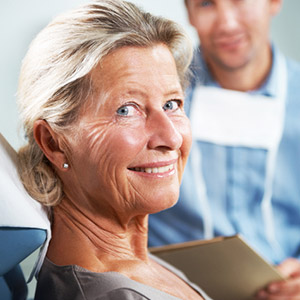 October is National Dental Hygiene Month, when we call attention to the importance of keeping those pearly whites clean. Brushing and flossing, along with regular dental cleanings, protect your teeth and gums from dental disease. It might also lessen the risk or severity of heart disease, arthritis—or even dementia or Alzheimer's disease.
Sound far-fetched? A number of years ago, researchers noticed that people with periodontal (gum) disease were also more prone to systemic conditions like chronic heart and lung diseases, diabetes or rheumatoid arthritis. The common thread: inflammation, the body's response to infection or trauma.
Inflammation in and of itself is a necessary part of the healing process. But if it becomes chronic, as it often does with a gum infection and these other systemic diseases, this defensive response meant to aid healing can instead damage tissues.
We've also learned that inflammation arising from gum disease may worsen inflammation associated with other systemic conditions. It can work the other way as well: If you have an inflammatory disease, your risk for gum disease goes up and any gum infection can be more acute.
What we've learned recently, though, might be even more concerning: Results from a recent study are showing some evidence of a link between gum disease and dementia and decline in cognitive ability. The study, published in the journal Neurology this past July, followed approximately 8,000 Americans for twenty years. Participants came from a variety of locations and demographic subsets, and were on average in their early sixties with no signs of dementia at the beginning of the study.
Of the participants who completed the study, about 19% had developed dementia. Of these participants, those with severe gum disease and tooth loss were slightly more likely to have dementia than subjects with healthy teeth and gums.
At the very least, these studies raise more questions about the connections between oral and general health, calling for further exploration. One thing's for sure, though—healthy teeth and gums play an important role in the overall quality of life and health. The time and effort required for the following are well worth it to maintain a healthy mouth.
Brush and floss your teeth every day without fail;
Visit your dentist at least twice a year for professional cleanings;
Eat a "tooth-friendly" diet low in sugar and rich in vitamins and minerals (especially calcium);
See your dentist as soon as possible if you notice swollen, reddened or bleeding gums.
We all want to stay fit and active throughout our senior years. Taking care of your teeth and gums—especially with daily oral hygiene—is a key part of the formula for a long and happy life.
If you would like more information about the importance of dental hygiene to overall health, please contact us or schedule a consultation. To learn more, read the Dear Doctor magazine article "10 Tips for Daily Oral Care at Home."