Posts for: September, 2020
By Drs. Schupack & Becker Family Dentistry
September 20, 2020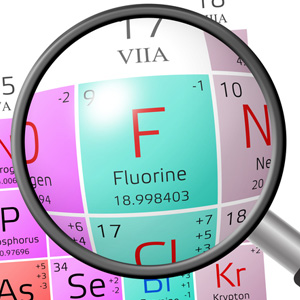 In the early 1900s, a Colorado dentist noticed his patients had fewer cavities than the norm. He soon found the cause: naturally occurring fluoride in their drinking water. That discovery led to what is now heralded as one of the most important public health measures of the last century — the use of fluoride to prevent tooth decay.
While you're most likely familiar with fluoride toothpaste and other fluoridated hygiene products, there are other sources of this chemical you should know about — especially if you're trying to manage your family's fluoride intake. Here are 3 of these common sources for fluoride.
Fluoridated drinking water. Roughly three-quarters of U.S. water utilities add fluoride to their drinking water supply under regulations governed by the Environmental Protection Agency. The federal government currently recommends 0.7 milligrams of fluoride per liter of water as the optimum balance of maximum protection from tooth decay and minimal risk of a type of tooth staining called dental fluorosis. You can contact your local water service to find out if they add fluoride and how much.
Processed and natural foods. Many processed food manufacturers use fluoridated water in their processes. Although not always indicated on the packaging, there are often traces of fluoride in cereals, canned soups, fruit juices or soda. Many varieties of seafood naturally contain high levels of fluoride and infant formula reconstituted with fluoridated water can exceed the level of fluoride in breast or cow's milk. Beer and wine drinkers may also consume significant levels of fluoride with their favorite adult beverage, particularly Zinfandel, Chardonnay or Cabernet Sauvignon wines.
Clinical prevention measures. As part of a child's regular dental treatment, dentists may apply topical fluoride to developing teeth, especially for children deemed at high risk for tooth decay. This additional fluoride can be applied in various forms including rinses, gels or varnishes. The additional fluoride helps strengthen a child's developing enamel and tooth roots.
How much fluoride your family ingests depends on a number of factors like your drinking water, food purchases and dental hygiene products and procedures. If you have any concerns about how much fluoride you're encountering in your daily life, please be sure and discuss them with your dentist.
If you would like more information on fluoride's benefits for dental health, please contact us or schedule an appointment for a consultation. You can also learn more about this topic by reading the Dear Doctor magazine article "Fluoride & Fluoridation in Dentistry."
By Drs. Schupack & Becker Family Dentistry
September 10, 2020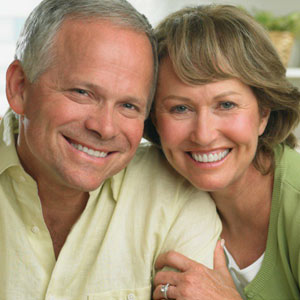 First introduced in the 1980s, dental implants are a popular and reliable tooth replacement option. Numerous studies show that after ten years 95% are still in place. Much of this success owes to the implant's titanium post imbedded directly into the jaw, which then attracts bone growth. This additional growth securely anchors the implant in place for an unrivaled durability among other replacement options.
Still, a small percentage of implants fail — some in the first few months and others after a few years. Here are 3 reasons why, and how you can overcome them.
Poor bone quantity and quality. Implants need a certain amount of existing bone to succeed. Sometimes, though, there isn't enough because prolonged absence of a tooth causes bone loss around the empty socket. Conditions like diabetes, osteoporosis or tobacco use can also compromise bone health. It's often possible to increase bone volume with grafting, especially right after tooth extraction.
Teeth grinding habits. This occurs when you unconsciously grind or clench your teeth, usually during sleep. The habit can create forces far in excess of what's normal when we bite or chew and can damage or even break the crown attached to an implant. Besides reducing stress (a major factor for teeth grinding), you can also alleviate the abnormal force generated by wearing a night guard.
Periodontal (gum) disease. Although your implants are impervious to disease or infection, supporting gums and bone aren't. Plaque, a film of food and bacteria that builds up on tooth surfaces, can cause gum disease that weakens the supporting tissues (gums and bone) of the implant. This can give rise to a specific condition with implants known as peri-implantitis where the infected gum tissues and bone around it deteriorate, leading to the implant's catastrophic loss. To avoid this, practice consistent daily hygiene, including around the implant. And see us regularly for checkups and cleanings, or as soon as possible if you see signs of gum problems.
If you would like more information on dental implants, please contact us or schedule an appointment for a consultation. You can also learn more about this topic by reading the Dear Doctor magazine article "Dental Implants: A Tooth-Replacement Method that Rarely Fails."